LogicLadder becomes CII Member
LogicLadder Technologies becomes a proud member of CII (Confederation of Indian Industry). CII is responsible for creating & sustaining an environment conducive to the development of India, partnering industry, Government, and civil society, through advisory and consultative processes.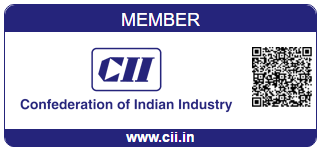 CII is a non-government, not-for-profit, industry-led and industry-managed organization, playing a proactive role in India's development process. Founded in 1895, India's premier business association has over 7200 members, from the private as well as public sectors, including SMEs and MNCs, and an indirect membership of over 100,000 enterprises from around 242 national and regional sectoral industry bodies. It has 64 offices, including 9 Centres of Excellence, in India, and 7 overseas offices in Australia, China, Egypt, France, Singapore, UK, and USA, as well as institutional partnerships with 312 counterpart organizations in 106 countries, CII serves as a reference point for Indian industry and the international business community.
Now, being a member of the CII family has undoubtedly enhanced the company's professional stature, team spirit, quality of service and has made its clients rely on our superior service even more than before.
At LogicLadder we are committed to providing the best possible Energy Intelligence and Environment intelligence technology to our customers. We create software that makes energy and environment data simple to acquire, understand and act upon so that you can save. Our software and hardware solution are used by some of the leading companies in the world to save energy and meet environmental compliance. Hence by the addition of the CII membership our wings will spread globally.