LogicLadder Empowers Central Pollution Control Board
LogicLadder Empowers Central Pollution Control Board With Real Time Monitoring Of Pollution By Indian Industries
Addressing a news conference, Union Minister of State for Environment & Forest and Climate Change, Mr. Prakash Javadekar revealed Online Effluent Monitoring and Emission Monitoring System under which highly polluting industries will be monitored 24×7. LogicLadder is proud to have developed the platform for CPCB. While launching the portal he said – "This is a big step forward for regulation of pollution and this is a big boost to the Swachh Bharat Campaign."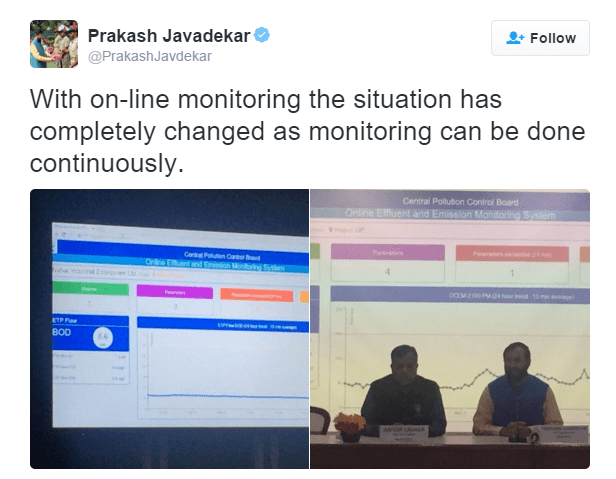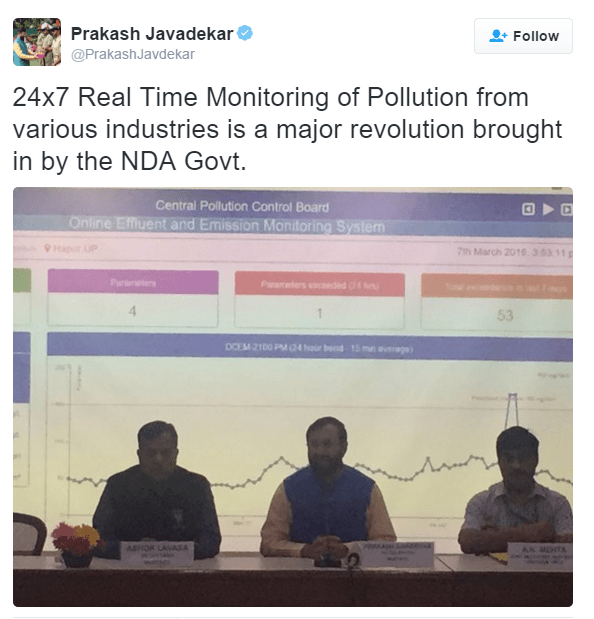 "The 24×7 Real Time Monitoring Pollution from various industries is a major revolution brought in by the NDA government. Earlier method of physical sampling and lab testing was found to be inadequate as it could not capture pollution levels all 24 hours. Online Continuous Monitoring has changed the situation completely. These industries have come forward to install new equipment to meet environmental norms. "We shall also bring about necessary changes in law to enable use of on-line data as legal evidence", added a proud, Mr. Prakash Javadekar.
The Minister said by March 31, 2016, at total of 2280, highly polluting industries, which constitute about 80 percent of the functioning industries under this category, will install the devices. "If any parameters exceed the prescribed limit for more than 15 minutes, SMS alerts would be sent to officials of the local law enforcement agencies, as well as central agencies," Mr. Javadekar said.
The Ministry said 321 industries have been closed following their failure to install monitoring devices and they will be allowed to reopen only after they adhere to the norms. Closure orders have also been issued to 141 industries, and another 403 are likely to receive closure orders soon.
"The monitoring systems cover emission parameters like PM, SO2, NO2, CO, Ammonia, and effluent parameters like flow, pH, BOD, oxygen demand, COD, TSS, Ammoniacal Nitrogen and others," a statement from the Ministry said.
Links of news coverage –