Industry 4.0 in Manufacturing & Digital Transformation
An Industry 4.0 enabled plant can improve performance by 23%. For most manufacturers this can lead to market dominance.
Capital investment in assets is not more a strong competitive advantage. How you leverage them and run your operations around them is what differentiates the market leaders from laggards. We enable Industrial enterprises to leverage digital technologies to lead their markets. Our solutions for for smarter manufacturing and connected factory are built on proven technologies and are customized to your plant requirements.
What is Industrial 4.0 digital transformation?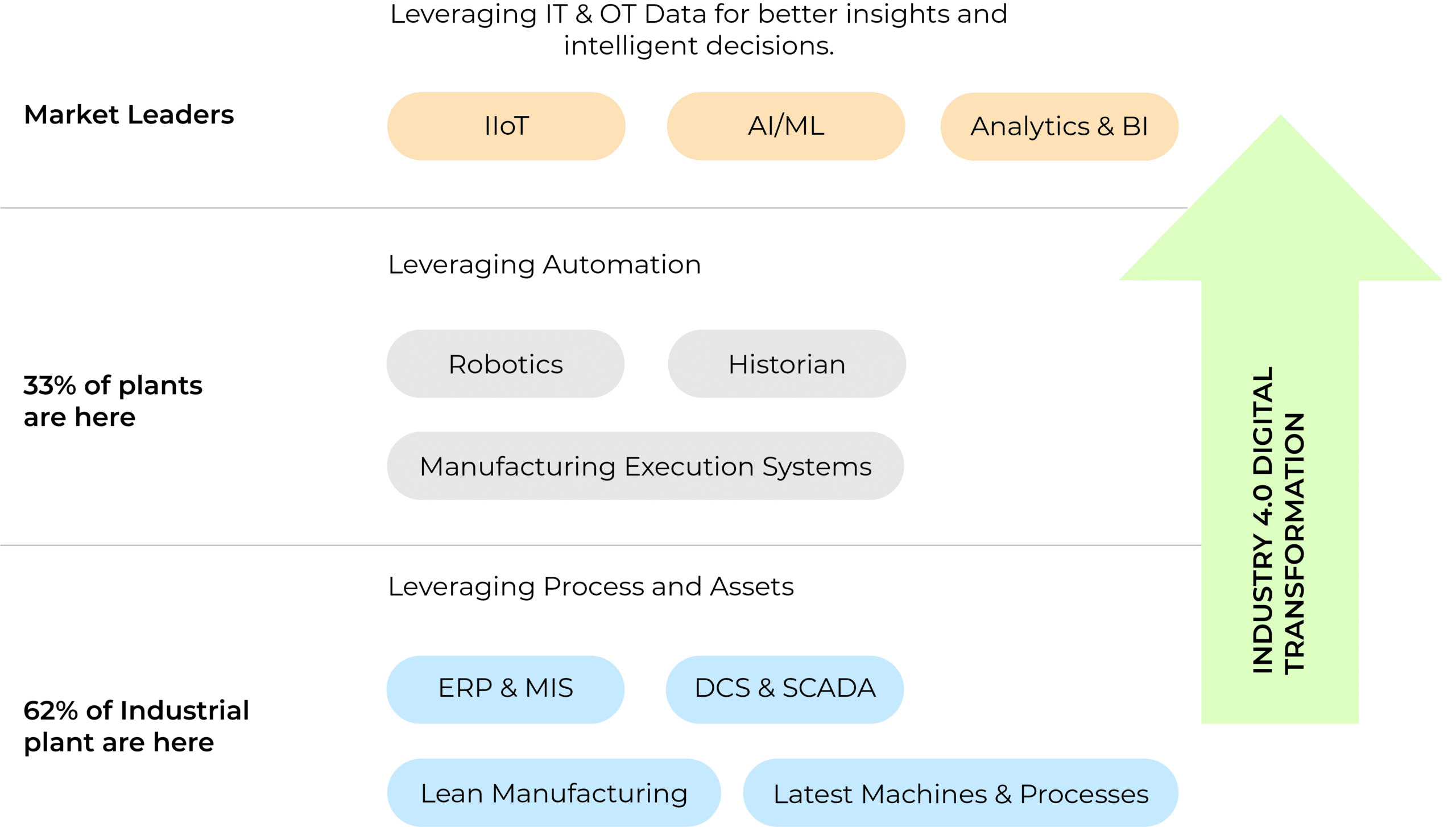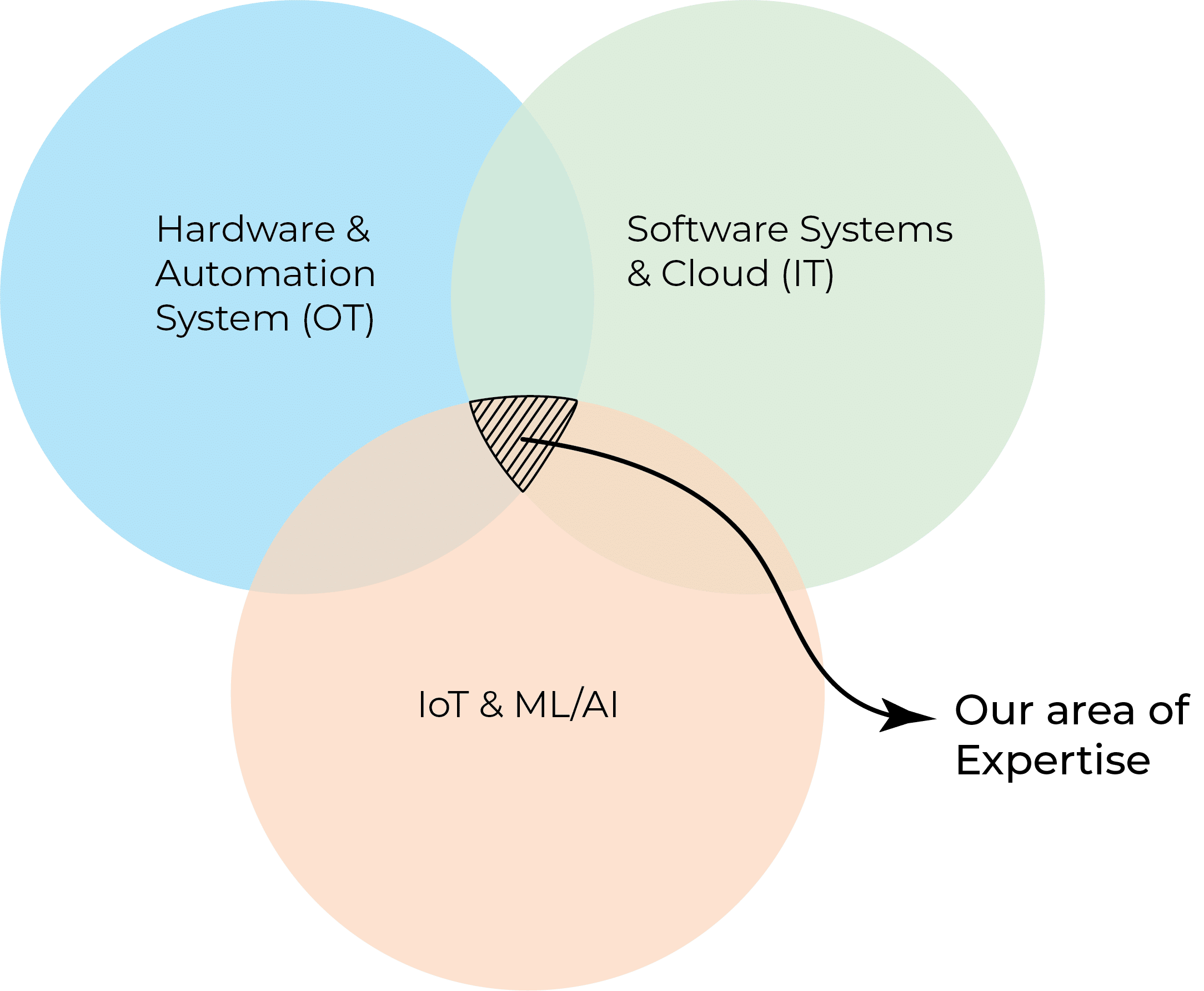 Smart and connected plants or factories are created by leveraging your current automation systems, Internet of Things, ML and AI led prediction, detection and intelligence. It requires deploying multiple technologies at the juncture of Operational and IT Systems.
What do we deliver as part of our Industry 4.0 offerings?
IoT, Cloud, OT & IT Integration for Central Data Repository
Analytics: Powerful insights into your data
Intelligent and automated workflows for repetitive tasks
Mobility & Smart Information Sharing: Better collaboration and connection between plant and people.
Visual AI and ML for use cases like counting, inspection and monitoring
Asset level OEE, digital twins and energy analytics. Customized as per your assets.
Technologies we excel in?