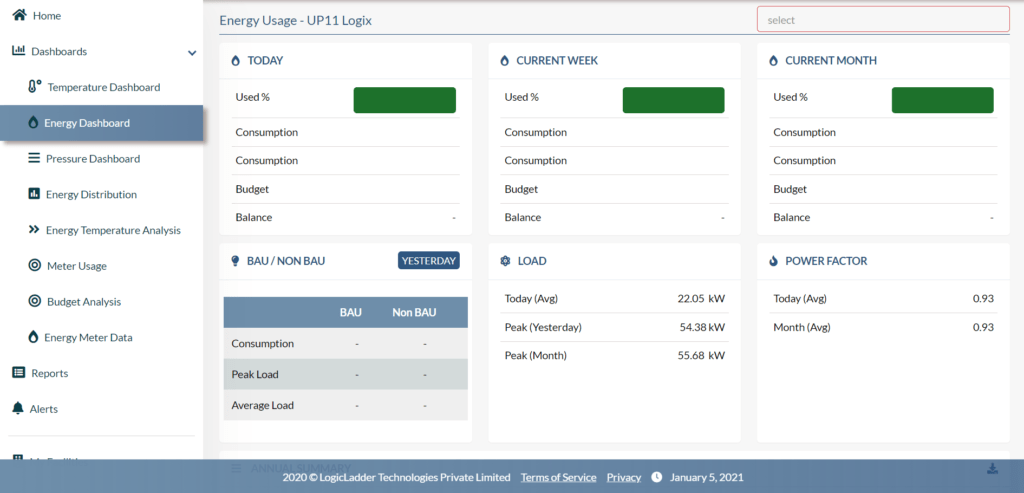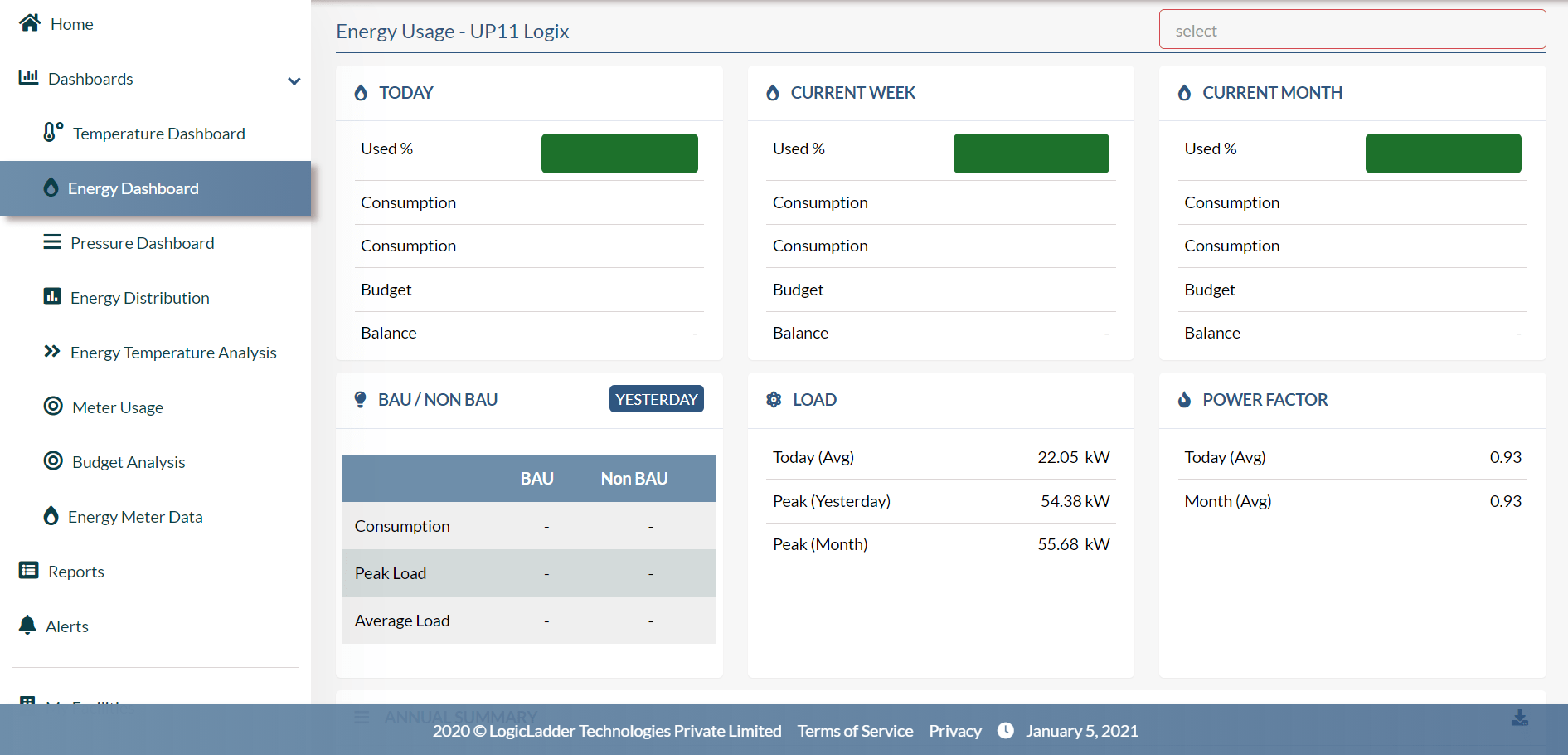 TSC Energy
Our Energy Monitoring System is a solution to make energy data simple to acquire, understand and act upon – so that missed insights do not become missed opportunities.
Experience the next generation energy intelligence platform.
Overcome all your energy management challenges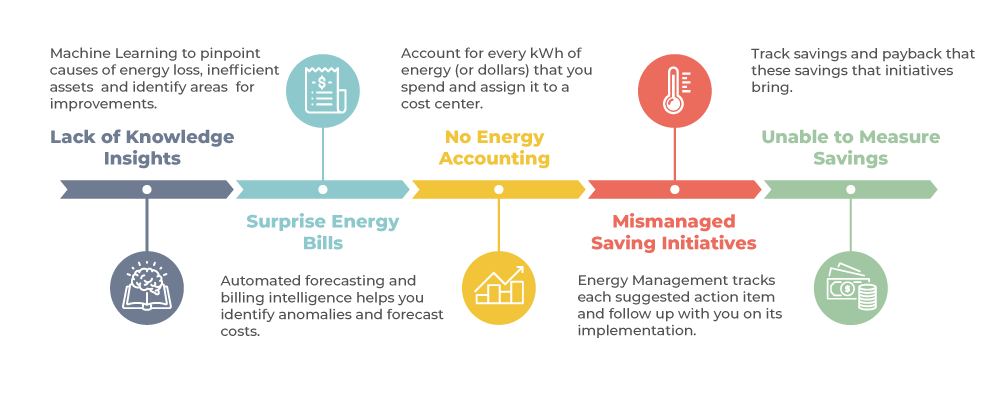 How much money do you spend on energy in your facility? Now think where do you spend all this money? You won't be able to even account for 50% of energy use, leave aside knowing where to save. Even when you know where you are wasting it, you cannot be working on it 24 x 7 to prevent misuse. Independent researches have shown that you can waste up to 30% of energy in your facility.
kWh spend = $ spend
Take control of where and how you spend this money with our Energy Monitoring System – The Sustainability Cloud.
Account for every dollar you spend on energy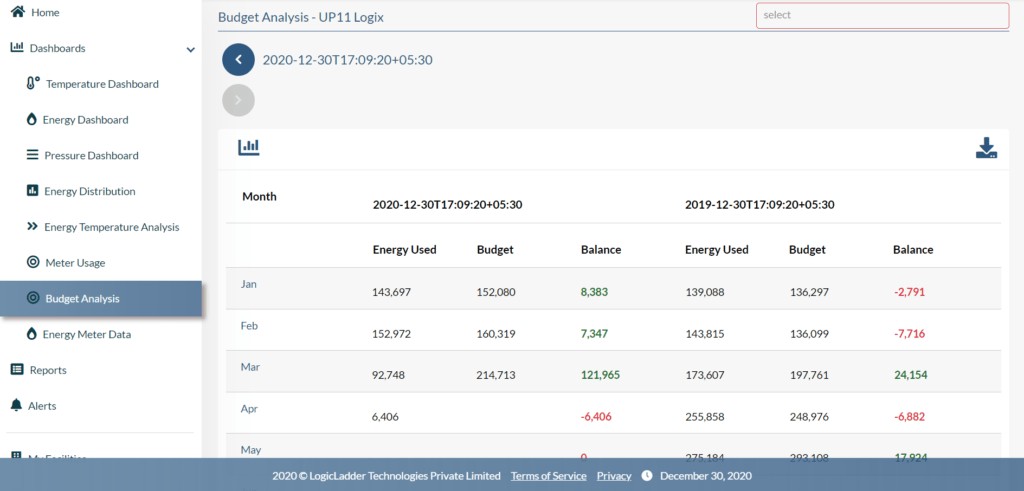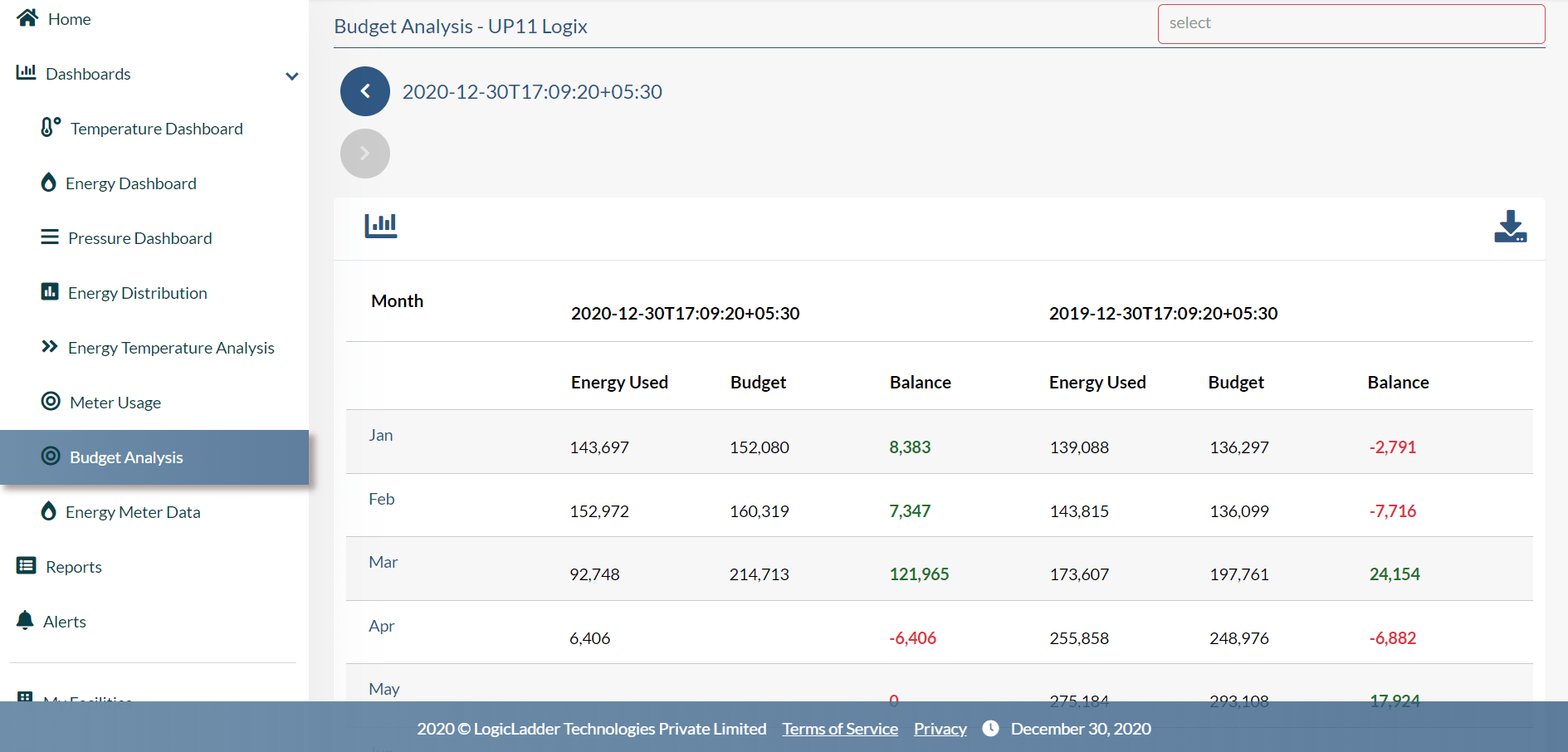 Every kWh of energy that you spend is like spending money, but still, we are careless about where we spend it. We do not account for even half of this money spent. Account for every kWh of energy (or dollars) that you spend and assign it to a cost center. Complete automated energy accounting with our energy monitoring system helps you understand your energy costs better and validate them against budgets. Automated forecasting and billing intelligence helps you identify anomalies and predict costs.
Insights that save energy and money
Meaningful insights that let you know where you are spending your energy, which assets are inefficient and also tips on where you can save. Looking at these insights you can make changes to how your facility uses energy – changes to thermostat settings, tweaking production processes or changing your own habits. Within few days of the changes you can see the insight into how much energy your actions saved you.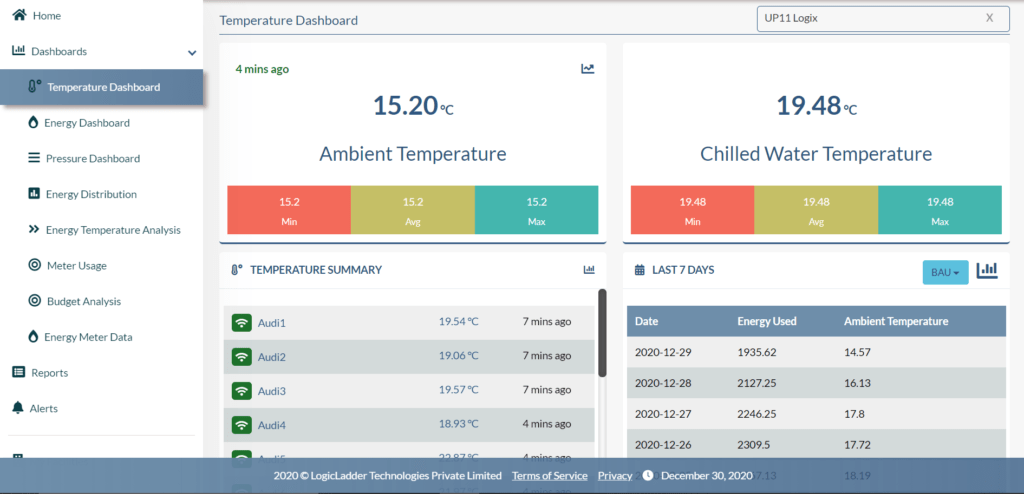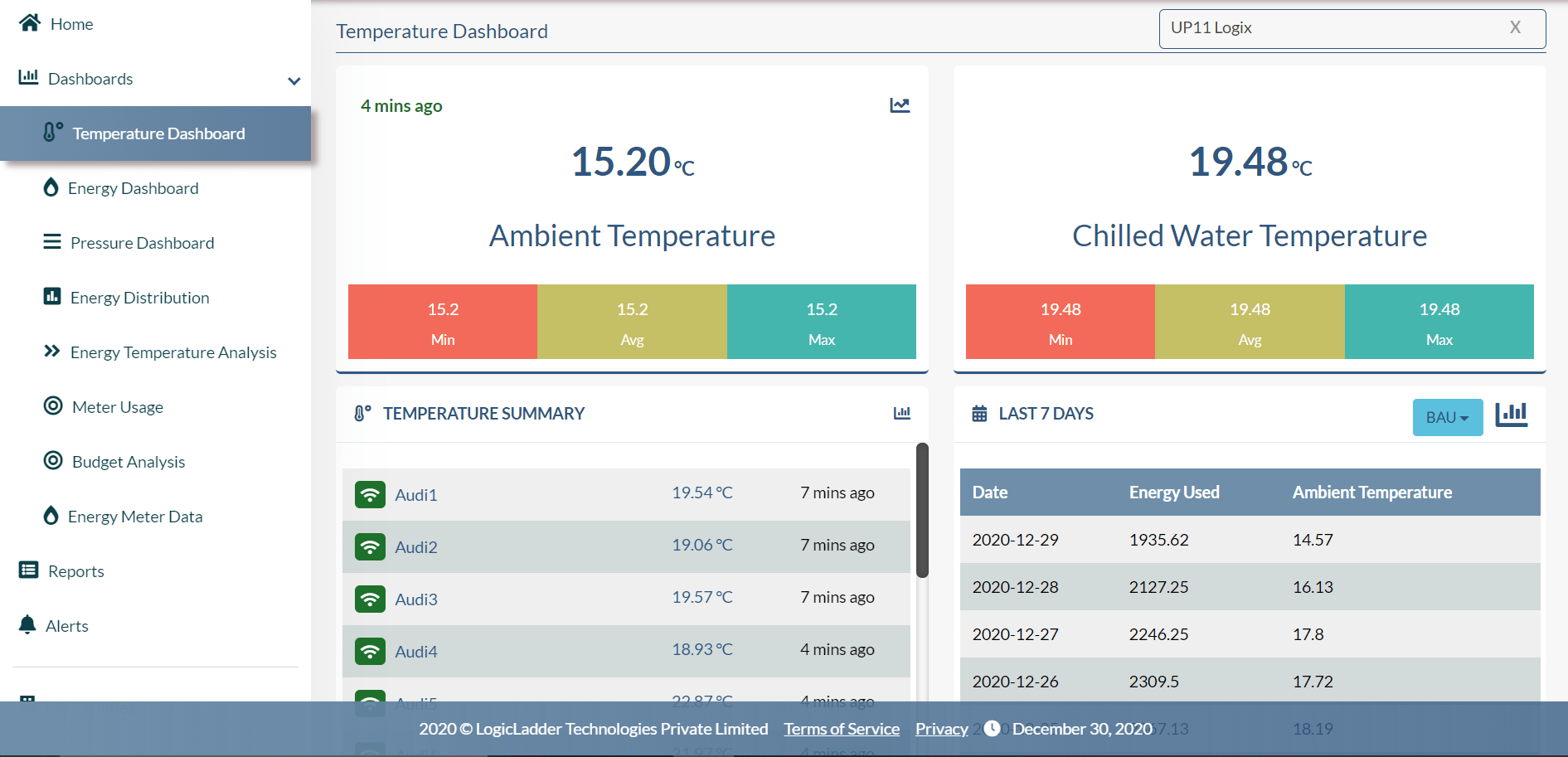 It gets smarter with time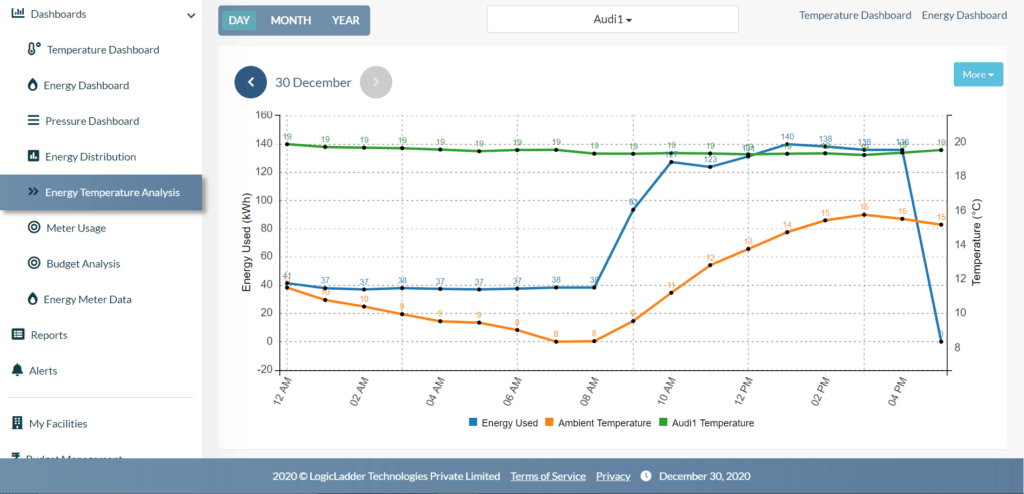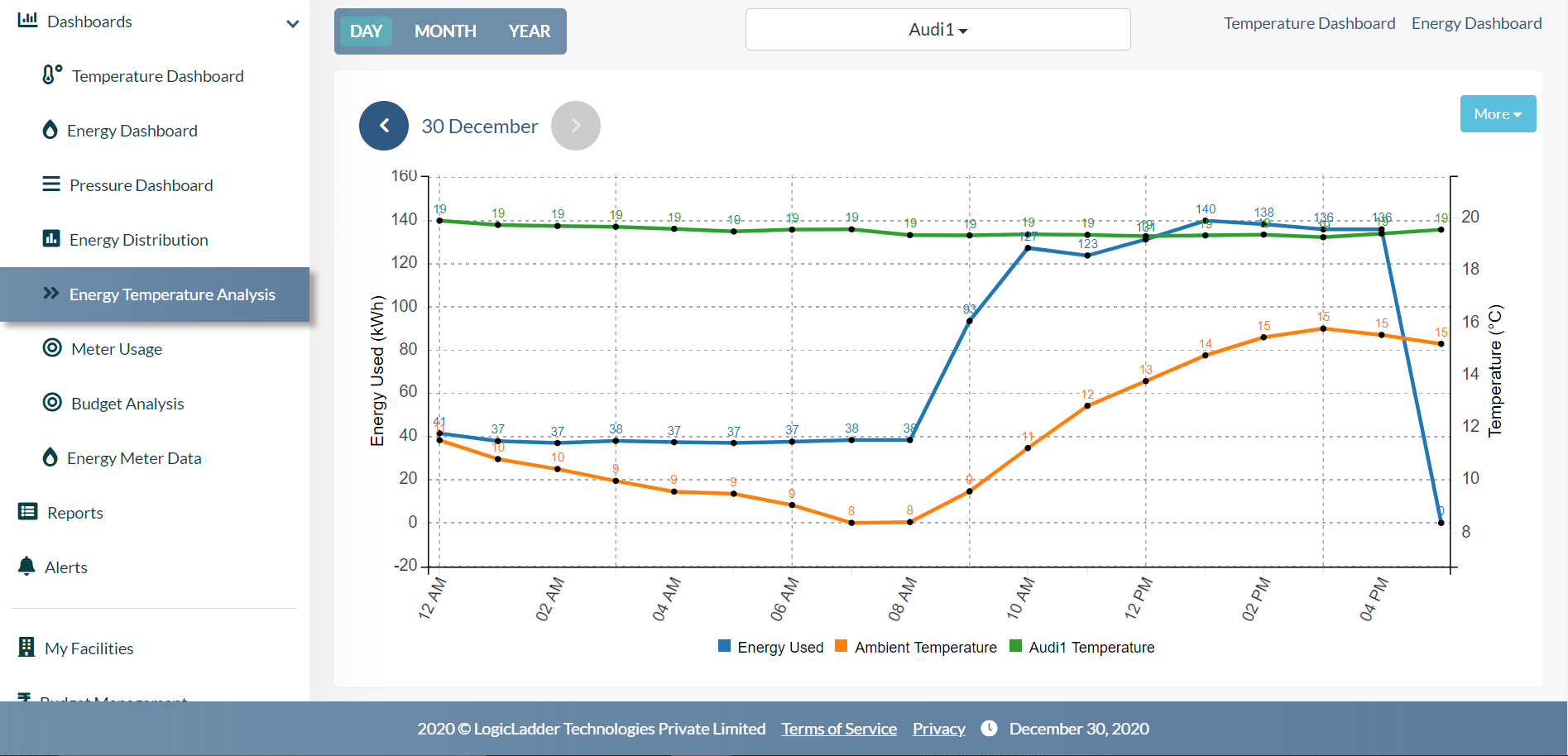 As it gathers more data about your facility – its energy use, operating schedules, weather and other vital information it becomes more intelligent to save energy. Once you achieve your energy use targets it helps you maintain the new standards of energy efficiency that you have achieved.
Track opportunities and energy saving initiatives
Our energy monitoring system – The Sustainability Cloud tracks each suggested action item and follow up with you on its implementation. We also track the benefits that these actions bring.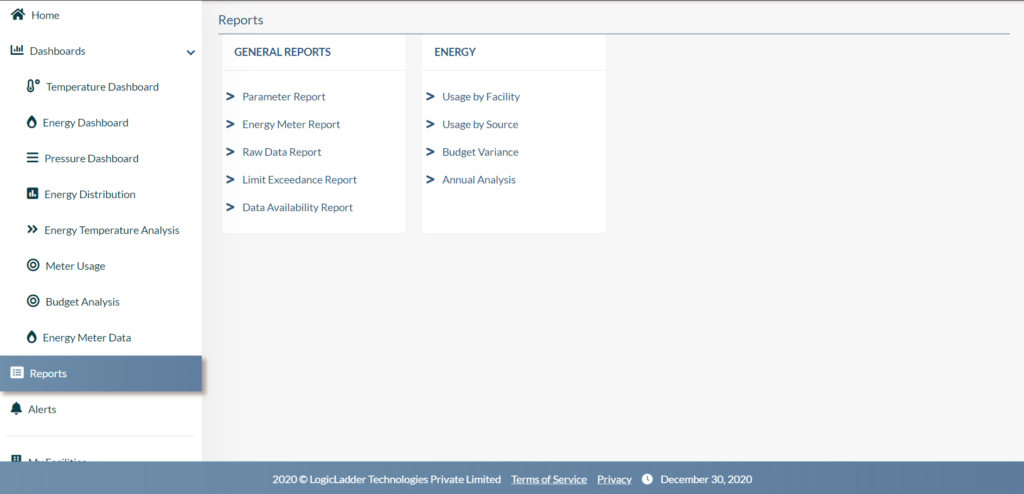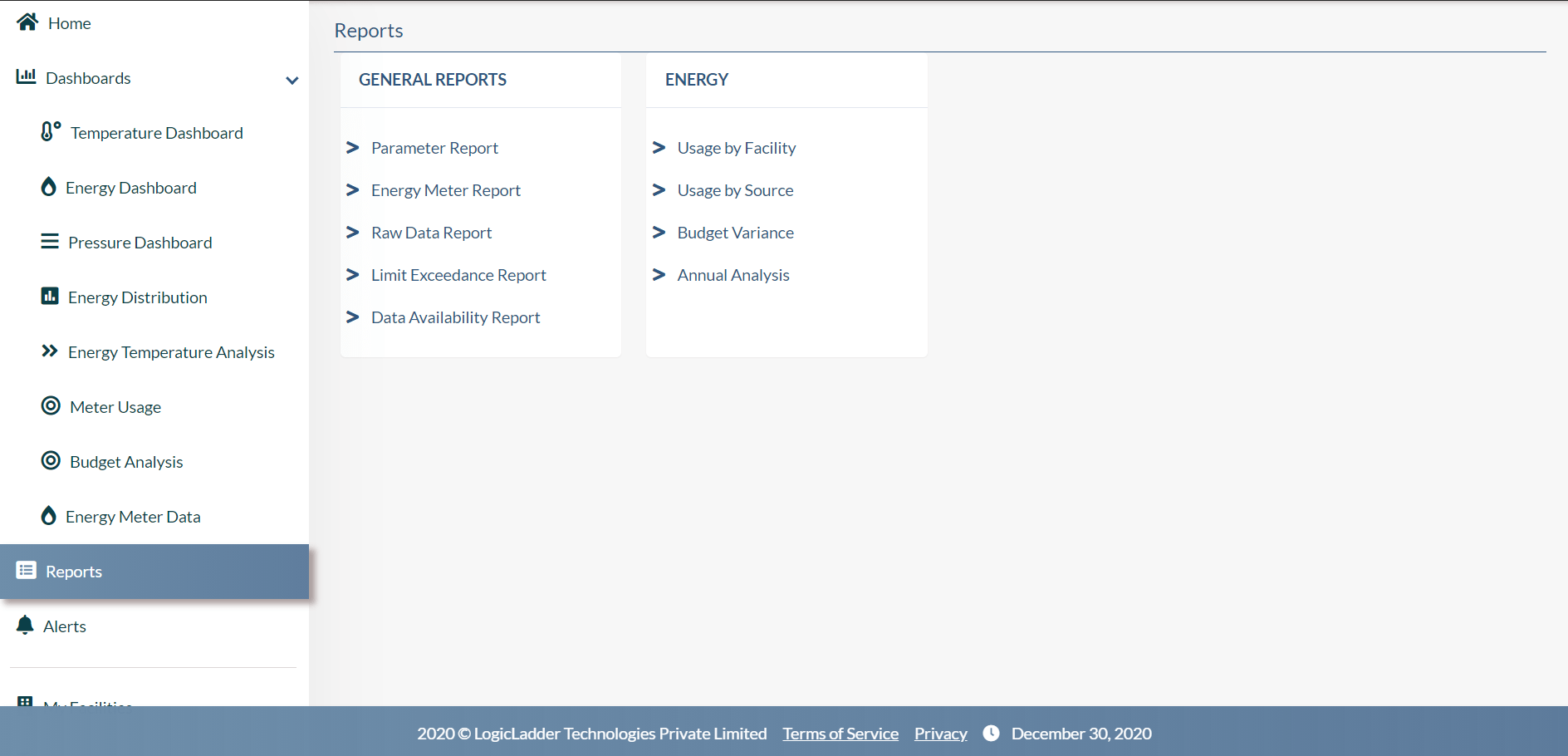 Acquire energy data in a central repository from energy meters, sensors, SCADA, and other sources.
Timely alerts when it suspects potential wastage or issues. You can then take corrective actions that can reduce costly wastage.
Automated energy cost accounting. Built in calculations for penalties and tariffs to help you understand and forecast financial impact.
Energy budgeting and targeting at entire facility level or an individual asset.
Dashboards and reporting with energy use trending, normalizing, base-lining, bench-marking.
Energy cost/usage forecasting and anomaly detection.
Track and coordinate energy-saving initiatives and paybacks.
Track equipment level energy use and energy efficiency with our energy monitoring system.
Automatic bill generation for utility bill verification and auditing.
Accelerate your organization's journey to net zero with The Sustainability Cloud